Welcome to our game world!
We create epic board games. Our games are designed to give players great control over their character. Players can opt-in and out of various play styles—such as combative, objective-based, competitive, or collaborative. This creates a dynamic game context, where players have to adapt their strategy and choices to the ever-evolving scenarios. This makes our games exciting and immersive. 
our games also...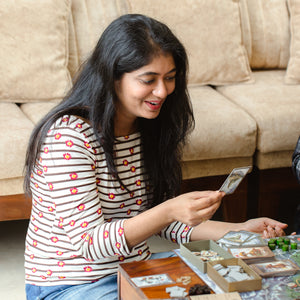 Make you live in the moment
Immersive games have the power to bring your complete attention to the present experience. You get to live in the moment, enjoying what you are doing with nothing else on your mind.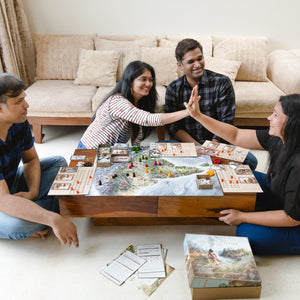 Bring friends and families together
Sometimes all you need is a good board game to bring friends or family around the table! It makes for great conversations, laughter, meaningful connections, and long-lasting memories!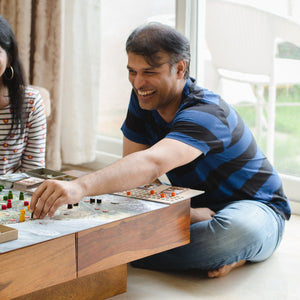 Are a great stress buster
A good laugh can turn your day around! If you are stressed out, tired, or just bored, get your friends or family together for a gameplay. Play, laugh, and relax in good company.
Testimonials
I am a non gamer who loved Bharata 600 BC for it is a game that can only be won if you are a strategist. Creating a battlefield scenario that would have been back then if I were the ruler was something that amazed me the most.

Chayan Kapoor
Bharata 600 BC is an amazing and mindful board game. I would recommend it to anyone who is looking for an intelligent and strategic mind game. Great to play with your friends or family.

Reema Puniani
I played Bharata 600 BC. The game was fun, easy to play and user-friendly. The characters and design components are neat and clever. I liked the game and would definitely recommend to try.

Swaroop Maity